Hankerchifs For Sale
original title : Nenäliinoja myytävänä
dir: Jan Andersson
puppet/mixed tchnique-animation, 17 min
screening formats: 35 mm Dolby Digital 5.1, Digibeta, BetaSP, DVD
premiere: 13.11.2003
You can download this film from Filmannex (iPod and hi-res versions).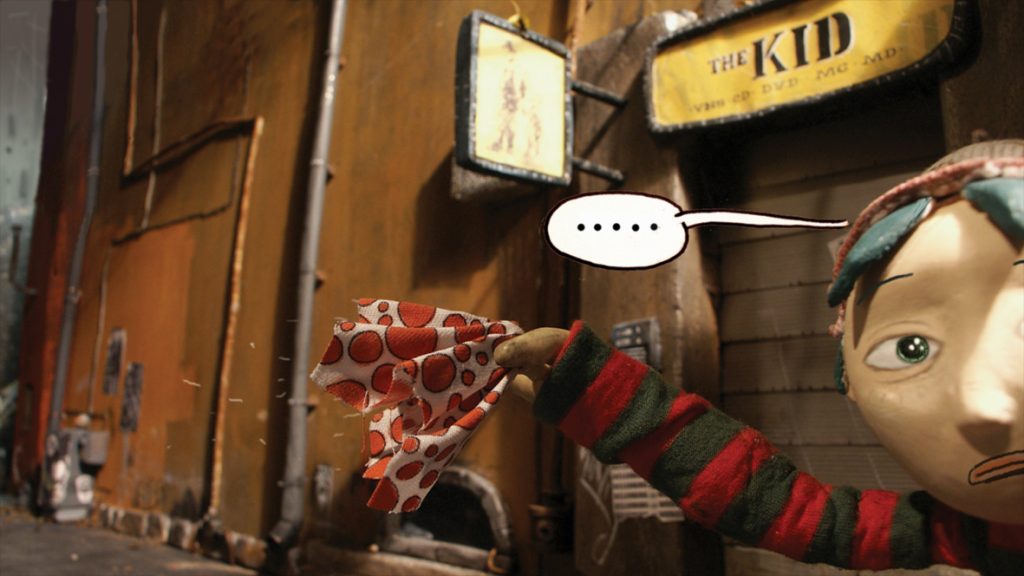 Synopsis
Paavo is forced to sell handkerchiefs on the street to get money for his bitter and tired father. At home Paavo escapes his harsh reality by drawing pictures of happier tmes and thoughts. One day three old ladies with runny noses give paavo crayons instead of money for his handkerchiefs… and dad gets mad.
A facinating mixture of puppet-, hand drawn and computer animation. A combination of strong visual storytelling and intense emotions.
Awards
Jameson Award, Tampere Film Festival 2004
Zlin International Film Festival for Children and Youth, Czech Republic 2005, Hermína Týrlová Award – Award for Young Artists aged fewer than 35
Festivals (only about half of them, sorry)
FESTIVAL DU COURT MÉTRAGE, CLERMONT-FERRAND, FRANCE, 30.1.–7.2.2004
ANIFEST, TRÉBORÍ, CZECH REPUBLIC, 4.–7.5.2004
Politically incorrect Film Festival, 5/2004
Tough Eye Days, Turku, Finland, 5/2004
Comic Saloon, Erlangen, Saksa, 6/2004
KORTFILMFESTIVALEN, GRIMSTAD, NORWAY, 10.–15.6.2004
Espoo Cine, Espoo, Finland, 8/2004
Bangkok Film Festival, Thailand, 8/2004
Hiroshima International Animation Festival, Japan, 19.–23.8.2004
Indielisboa, Lisboa, Portugal, 9/2004
Nordisk Panorama, Reykjavik, Iceland, 24.–28.9.2004, IN COMPETITION
49th Cork Film Festival, UK, 10.–17.10.2004
Zlin 2005 – 45th International Film Festival for Children and Youth, Czech Republic, 29.5.–4.6.2005
Cinessonne, France, 5.–10.10.2005
Taiwan International Animation Festival, Taipei, Taiwan, 1.–10.9.2006
Goyang International Children´s Film Festival, Korea, 14.–24.9.2006
StuStaCulum, Munich, Germany, 20.5.2008
Festival Ciné Junior, Val de Marne, France, 31.1.–13.2.2007
Babylon Kino, Indie Films showcase, Furth/Nurnberg, Germany, 26.5.2008
Hiroshima International Animation Festival, Japani, 6.-12.8.2008
Crew
script, design and director: Jan Andersson
cinematocraphy: Anna Cadia
sound design: Pirkko Tiitinen
camera: Jan Andersson, Anna Cadia, Christer Lindström, Tero Tolvanen
puppet animation: Jan Andersson, Christer Lindström, Tero Tolvanen
piirrosanimaatio: Kim Helminen, Leena Jääskeläinen
3D animation: Marko Leinonen
puppets: Jan Andersson, Christer Lindström, Leena Jääskeläinen
bunny slippers: Sanna Piirainen
animation FX: Jan Andersson
set design: Jan Andersson
set: Jan Andersson, Frazer Jones, Christer Lindström, Tero Tolvanen, Tomi Riionheimo
music: Cleaning Women
music recording: Jari Laakkonen
foley recording: Pirkko Tiitinen, Juha Tuisku
foley: Kyky Ahonen, Petri Penttinen, Pirkko Tiitinen, Rinssi-kissa, Tomi Riionheimo
editing: Jan Andersson & Ykä Järvinen
producer: Tomi Riionheimo
5.1 sound mic: Anne Tolkkinen ja Pirkko Tiitinen
Dolby-mastering: Olli Pärnänen / SES Filmsound
colourist: Adam Vandor / Generator Post
in co operation with: YLE TV1 / Sari Volanen
production support: SES / Petri Rossi, AVEK / Timo Humaloja
music studio: Studio Playland
other studios and mixrooms: Mediakeskus Lume, SES Filmsound
THANK YOU: Anniina Ala-Vannesluoma kutoi mattoja, Maria Björklund ja Kaisa Penttilä lainasivat kaikkea pientä ja kivaa, Laura Palosaari lahjoitti jos vaikka minkälaista tilpehööriä, Tanja Riionheimo ompeli nukkeja, Anna Rinta-Jyllilä teki isukille paidan, Raimo Pesonen, Taina Värri ja Petri Riionheimo lainasivat autoja. Janne Riionheimo auttoi kuljetuksissa ja lainasi mm. lastulevyä ja vaneria. Jari Vuorinen lahjoitti värkalvoja. Suuresti kiitämme myös seuraavia: Harri Räty ja Lasihelmifilmi, Taina Värri ja Optimyst, Seppo Louhi, Photovision, Kenneth Hilapieli (Minolta), Eläkeläiset-yhtye ja CMX-yhtye. Studio Kuplan porukka saa kiitoksen lisäksi kunniamaininnan kärsivällisydestä. Iloa, valoa ja rakkautta! Hyvin on tultu…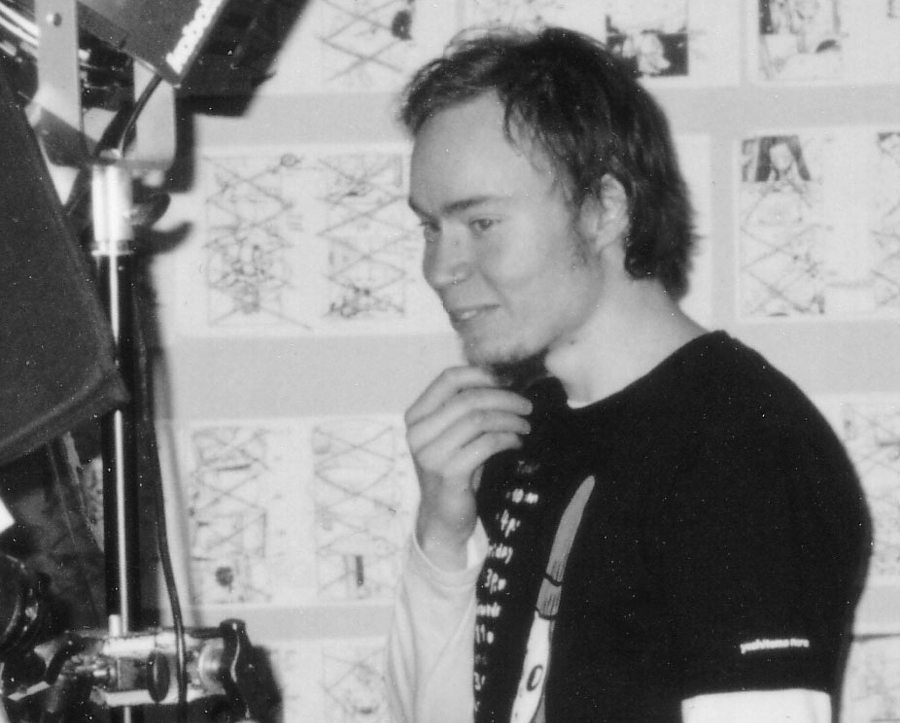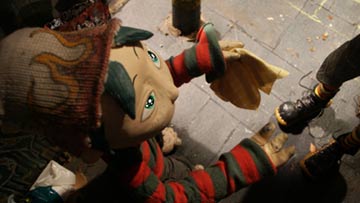 This films hi-res and iPod versions are downloadable at Filmannex.